Our emergency field electricians are known for their dependability and relentless commitment to meeting your most challenging mission critical needs. 24 hour service calls are our trademark and we offer fair pricing with no overtime, weekend or holiday rates.
Our business is built on the promise to serve you when and where you need us.
24/7 service provided by licensed and certified field service electricians
Emergency responsiveness with on-site repair capabilities in all-weather and all conditions
C & G Energy Services is a local electrical contractor who operates out of our locations in several states.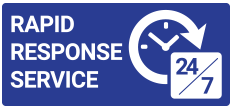 We're on call 24/7 to help with all of your electrical equipment rental, field electrical service and storm restoration needs.
Call 432.207.3158
Or send in your request here: