Michael Weiss, CEO/CFO
Michael joined C&G Energy Services in June of 2014 and serves as the company's CEO and CFO. Previously, he served as the Vice President of Finance and North American Controller of Hoerbiger Service Inc. for four years. Prior to Hoerbiger Michael held numerous financial leadership roles with Gates Corporation, spanning 25 years and concluding his time at Gates as the Vice President of Finance for the World Wide Power Transmission Division. Michael holds a BS in Business Administration from Metropolitan State College and holds an inactive CPA license from the state of Colorado.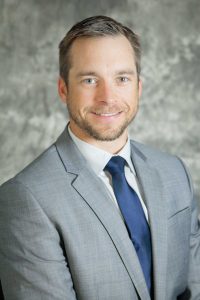 David Haase, VP Sales & Business Development
David has worked with C&G Energy Services since 2003. He is responsible for strategic planning, sales, business initiatives. David began his career at Morton Electric in 2002 as an apprentice electrician before moving into a secretary role with C&G in 2003. In 2005 David became Vice President of Field Operations and successfully oversaw growth in the company's operations to the national level it enjoys today. Currently David manages the C&G's sales staff, business development, and business strategies. David received his Journeyman's License through the apprenticeship program at Uintah Basin Applied Technology College (UBATC), and holds a bachelor's degree in Business Management from Colorado Technical University.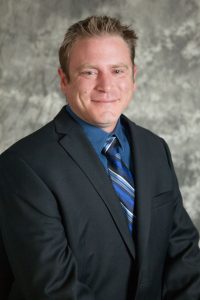 Luke Nisius, VP Operations
Luke joined C&G Energy Services in 2009 and served as Vice President of Business Development until 2013. He now serves as the Vice President of Operations and is responsible for purchasing, logistics and new business origination, as well as managing the company's entire fleet of rental equipment. Luke began his career as an apprentice electrician in 2001 with Tracer Construction, a division of Tyco Thermal Controls, and joined C&G as a General Electrician eight years later. In 2010 Luke became Regional Manager of the company's operations in North Dakota and Montana and in 2012 transitioned into the Operations Manager role before assuming the VP role he holds today. Luke attended Bemidji State University for Electrical Engineering and holds a Journeyman License from the State of Minnesota.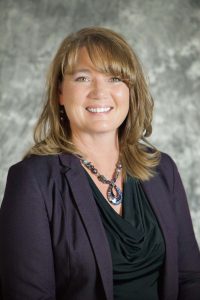 Susie Schuldies, HR Manager
Susie joined the management team of C&G Energy Services, as the Human Resources Manager in July 2014. She bring over 14 years of human resources, leadership, organizational development, payroll law and administration, and benefits administration experience to the company. Susie is passionate about helping C&G make the most of their resources and talent and help individuals make the most of their employment experience. With a strong emphasis in payroll and benefits administration, Susie ensures processes and procedures follow state and federal regulations, while looking to contribute to the growth and success of the company. Prior to joining C&G, Susie was employed in the private construction industry. She holds a Bachelor of Science Degree from Mesa State College in Grand Junction, CO, as well as numerous HR, payroll and employment law training courses, and is member of SHRM.